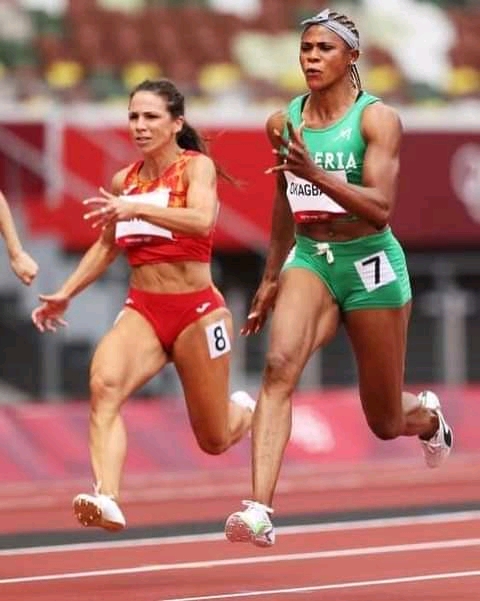 A bit of an excitemen coming from Tokyo as Nigeria's Grace Nwokocha and Blessing Okagbare qualified for the Semifinal of the Women's 100m events at the ongoing 2020 Tokyo Olympics.
Grace finished third in the heat to set a new Personal Best (PB) of 11:00 secs.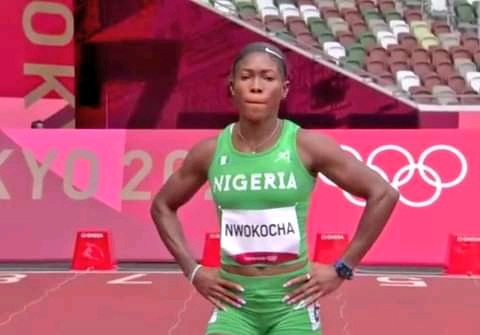 Shelly Ann Fraser-Pryce of South Africa took control and did the job to win heat 5 of women's 100m on 10.84s. Alja Del Ponte took the Swiss Record to finish 2nd in 10.91s & Grace Nwokocha 3rd in a PB of 11.00s.
Meanwhile, Blessing Okagbare clinched her third consecutive Olympics semifinals as she ended heat 6 with first finish.
She looked untroubled, Okagbare coasted towards the finish in the last 30m and winning heat 6 of women's 100m in a time of 11.05 (-0.1). While Asha Phillips finished 2nd in 11.31s and Tynia Gaither 3rd in 11.34s.