Nigeria's National Basketball Team, D'Tigers continued their Preparation for the 2020 Tokyo Olympics with a resounding 94-71 points victory over World's Number four basketball team, Argentina Las Vegas, Owosports.com.ng reports.
Recall that D'Tigers early hours on Sunday morning shocked World's Number one, USA 90-87 points victory in their first exhibition game played in Las Vegas.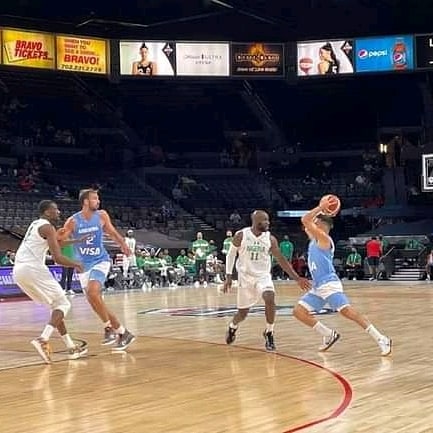 The Argentine Soul lead by two points after the 1st quarter, but the Nigerian team showed superiority as they fired up in the second quarter to go up 10 points at halftime.
The Olympics bound D'Tigers extended their lead against Argentina to 19pts in the third quarter, Argentina however tried very hard to drastically cut the deficit in the game, but resilience Nigerian team didn't give any room for that as they pressed on for a 94-71 points victory.
D'Tigers will continue their preparation for the forthcoming Tokyo 2020 Olympics as they will be filing up against Australia on Wednesday.