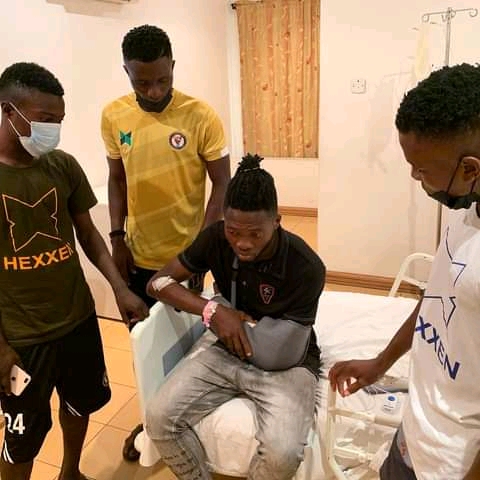 Vandrezzer FC captain Godwin Ekpo has been discharged from the hospital following a successful surgery after suffering a fracture on his hand in training on Wednesday, but he would have to spend lengthy spell on the sideline.
The defender has been given a three month recovery period, although he is allowed to resume light training after two months.
While leaving his exclusive room at the private ward of Reddington Hospital, Ekpo was filled with appreciation for the doctors, teammates, fans, club and all other well wishers: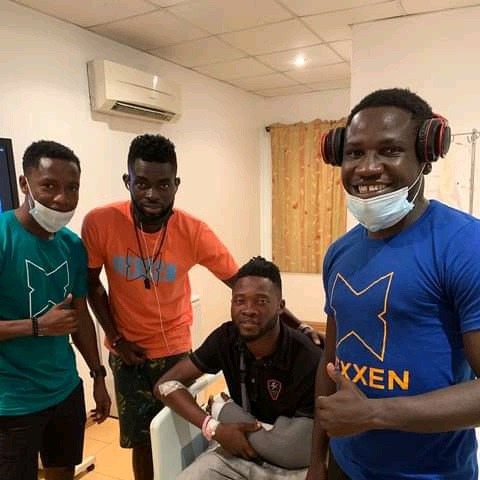 "First of all I thank Almighty God for life. I also thank the team at Reddington including the surgeons, doctors and nurses for helping me get better. Thanks to my teammates and the fans for the well wishes, they made me feel better even through the earlier pain."
"Special appreciation is reserved for Vandrezzer FC management for the quick response to my injury and for my treatment in such a facility. Even though I was sick, I felt very special. VFC is no doubt the best club in Nigeria and I feel honored to be part and even captain the team."
Ekpo will be made to rest as prescribed by doctors, and later put through a rehabilitation process closely observed by our medics and sports science department.
The players and management are indeed happy to have their captain back as they wish him quick recovery.
Meanwhile Ekpo increases the list of injured players with winger Lawrence Effiong currently treating a (groin) injury, while midfielder Noah Razaq and defender Jamiu Suleiman both down with a (knee) injury but are edging closer to full fitness.