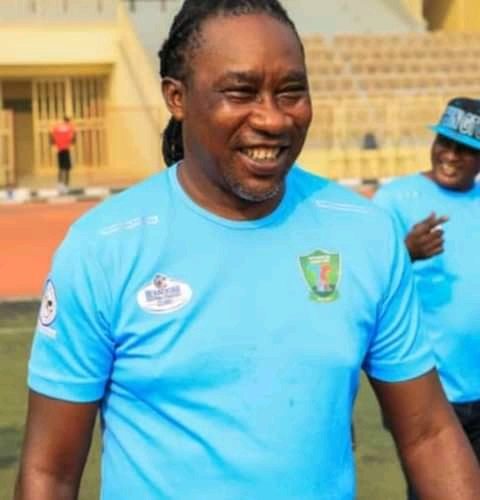 Coach Emmanuel Osahon of FC Robo has stated emphatically that 'Super six championship' is the best platform to determine the winner of the league.
Osahon made the remarks in Ilorin after his side 2 nil victory over Confluence Queens in their third round of Aiteo Cup.
The NWFL management had to opted for the Super six to determine the Champions of the league while racing against the deadline of CAF in submitting a representative for the first ever women continental league.
Although the league body had to talk out a fierce and stiff opposition from clubsides but the Championship eventually held at Otunba Dipo Dina International Stadium, Ijebu-Ode, Ogun State.
FC Robo missed out to secure the only slot given to Nigeria as they finished third from the Super Six Championship played in April and the club's head has described the latter day campaign where Rivers Angels emerged champions as the best.
"How I wish we play it next season- I will have the opportunity to correct my mistakes because there's no how you win or lose that you will not make mistakes" says Osahon in an interview with www.owosports.com.ng
The tactician who is also the proprietor of club revealed that the club will not derail from its core value of breeding more young girls even as he acknowledged some positives in their aiteo encounter while also noting the need for more work in perfecting their skills.
"Super six is the best to get the best. It revealed a lot of things in the NWFL and everybody saw what they never believe in Nigeria football because a team might win everybody home and away but at the end of the day they are not the best"
FC Robo will line up against Nasarawa Amazons in the quarter-final of the aiteo cup on Monday 12th of July in Benin.