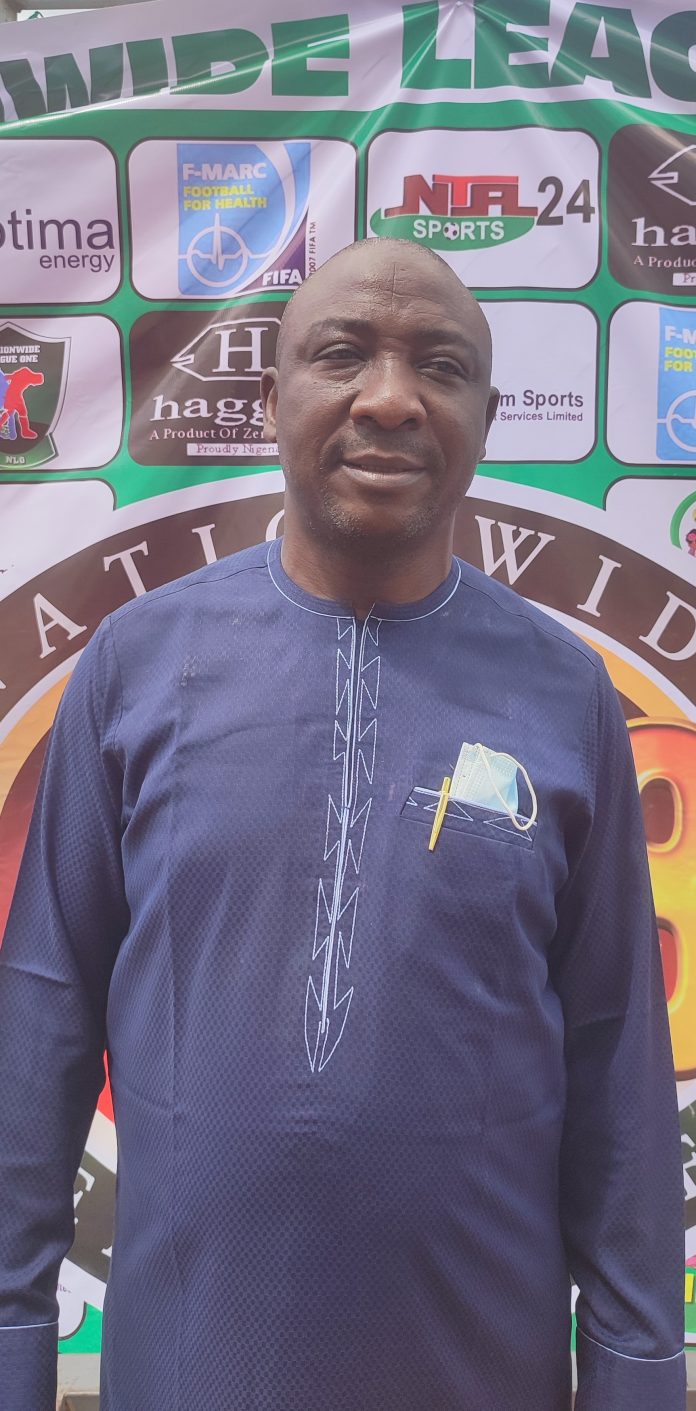 Chairman of Chairmen and member of the Executive Committee of the Nigeria Football Federation, Alhaji Ibrahim Musa Gusau has taken a swipe at Premier League clubs and national team coaches for not being present at the Optima Energy NLO Super 8 play-off in Ikenne.
According to Gusau, "If we truly desire a virile development of Nigeria football at the youth level, our top clubs and national youth coaches must show a strong commitment to achieving success.
"We just can not continue with the idea of recycling players from Sunshine Stars to Kano Pillars and from Pillars to Rangers. Fans want to see new players and some that sweat it out with the eight clubs at the NLO Super 8 can compete for a shirt with the Premier League players if given the chance by these coaches."
Gusau also stressed that the Nationwide League One (NLO) is a strong pillar for building the country's Football.
"I am part of the NLO, recall two or three years ago I had the opportunity of managing the affairs of the league, that's why the NFF board gives it the needed attention and support as it's the basics of our football.
"We at the NFF board know that if we don't get it right at the NLO, then we have wasted time, resources and its long term effect will be damaging to Nigeria's football development."
On the recently launched NLO TV App, "The NLO board under its Chairman Mohammed Akali deserves all the kudos as they are full of positive ideas all geared towards improving the league.
"There is no time you navigate through the social media platforms, you don't get to read good comments from fans of the league and its innovations. With this NLO TV App, many can stay glued to their phones and what NLO matches in any part of the world.
"The NLO in no time attract sponsorship from the top brands who will be marvelled at the rate of fans engagements on the app."