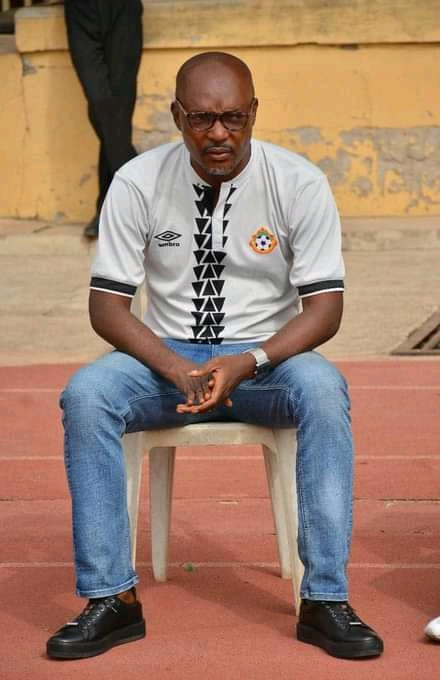 The Kwara State Sports Commission has queried the Technical Adviser of Kwara United Abdullahi Biffo for his absence from the Commission's budget proposal defence for the year 2022.
In a letter dated 25th of October, 2021 signed by
A.J Adebisi for the Executive Chairman of the Commission, Coach Bola Magaji, it was noted the gaffer didn't attend the budget defense and never notified the Commission of his absence.
The letter reads;
"I wish to draw your attention to the fact that on 23rd October, 2021 when the Kwara State Sports Commission is slated to the defend their budget proposal for the year 2022.
It was discovered that you weren't in attendance and in the same vein you didn't informed the Chairman that you will not be in attendance knowingfully well that you have to participated in the defend of your agency's budget.
This act of insurbodination symbolised serious misconduct as contained in PSR 04401 which attract severe disciplinary action
In view of the foregoing , I am directed to request you to explain why discplinary action should not be taken against you for your action and attitude
Your response should reach this office within 24hours of your receipt of this querry letter".
According to reports, Coach Abdullahi Biffo is currently in America for a holiday.
Under Coach Biffo, Kwara United recorded one of her best league campaign in the recent times by ending 4th on the final table -missing out on continental appearance due to the judgement of NFF Appeal Committee where Rivers United won its appeal against Jigawa United – where it earned 3 points that ultimately left Kwara United out of the continental sight.