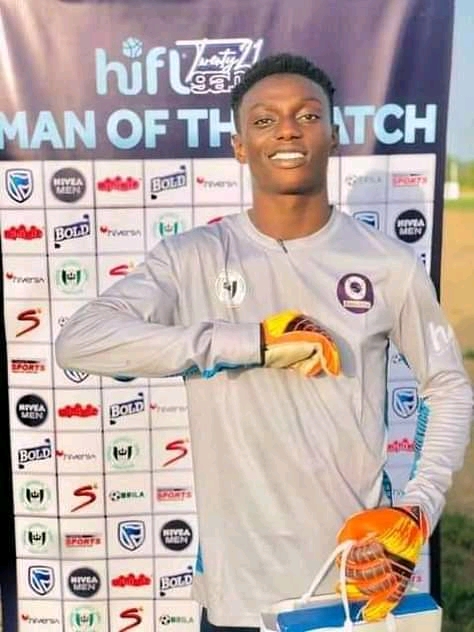 Coach Ahmed Usman Bosso had said earlier before the game in an interview with owosports.com.ng that FUT Minna team would be facing Lautech with a skeletal team due to the examinations schedules of the team's aces.
The above claim went on to shape one of the HIFL round of 16 game. Thus providing the world of football with another narrative of how a striker turned goalkeeper saved the face of his team within a short period he shifted gear.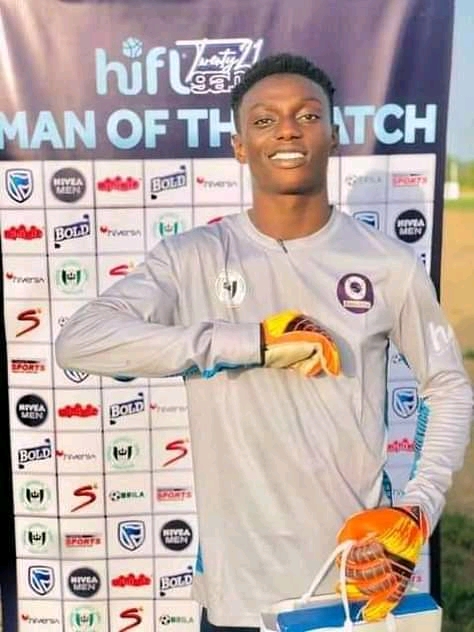 Lautech Hunters played a goalless draw against the Coach Bosso led side on Wednesday. Even when the 'Ladokites weren't clinical in front of goal with their chances, Joshua Aguye was on the other side rescuing his team with his reflexes.
Joshua became the goalkeeper for his team due to the absence of their two registered goalkeepers who were busy with their examination schedules.
As unprepared as he was for the job within the sticks, He would eventually helped his team waxed off the Lautech team's scare-pulling off a lot of saves that could have placed his team at the bottom of permutation as they head into the second leg.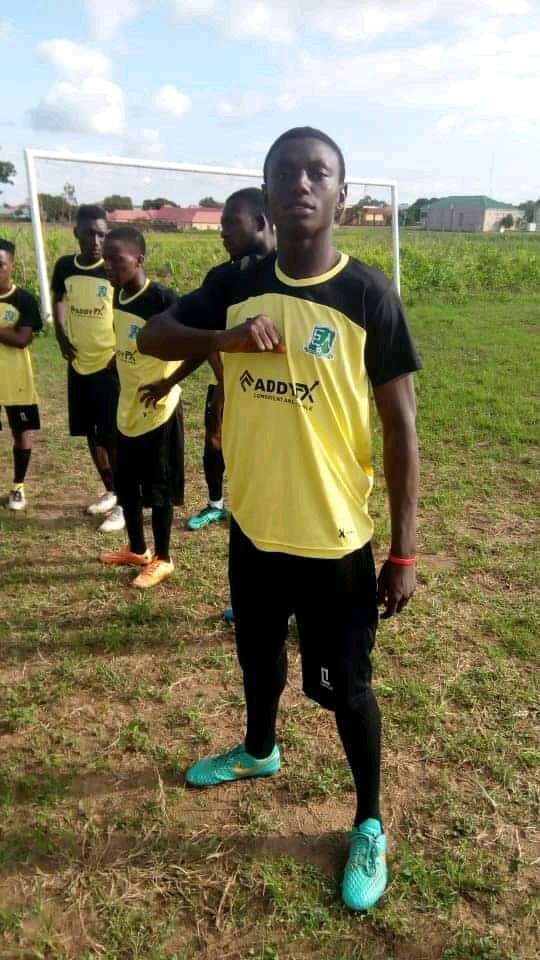 "I started football as a goalkeeper but at a point in my life, I discovered that I could do better as an attacker and God has been helping me to do" the 200 level microbiology student told www.owosports.com
Joshua claimed he left goalkeeping 10 years ago and filling in the vacuum for his team comes with the need to shift mentality from scoring goals to saving it- but he did it extraordinarily and he got the coveted 'man of the match award'.
While acknowledging the compactness of his defense,he noted the motivation from his Coaches and teammates as the tonic for his performance adding that his continuity within the sticks can only be decided by the Coach.
As a striker, he scored three important goals in four matches for his team, Giants Football Academy of Minna in their NLO Division three campaign.
Joshua is an embodiment of talent and one can only wait where his career ' pendulum' swings. But whichever way it goes for him,he is a promise waiting to be fulfilled.