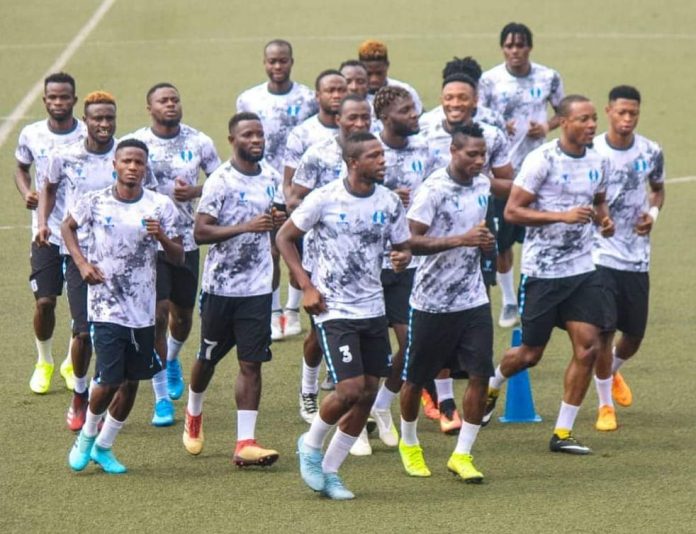 The management of Shooting Stars Sports Club of Ibadan (3SC) has refuted a report on social media and few mushroom sports websites, that HIS Excellency Governor Seyi Makinde had ordered the club to sack one of its players.
The blogger had on Tuesday, published a report where he allegedly claim that Adeyemi, a son of a chieftain of the Peoples Democratic Party (PDP) in Oyo State, Alhaji Bisi Olopoeniyan, was dropped from the team at the order of the Oyo State Governor.
Astute football administrator par excellence, Rashid Balogun 'Ekule Kule' who piloted the Oluyole Warriors to gaining promotion to the Nigeria Professional Football League (NPFL) after it triumphs at the Nigerian National League (NNL) Super 8 play-off in Enugu, said there was no iota of truth in the report, as its cheap blackmail to rubbish the fantastic gesture by Oyo State Government towards the club.
According to 3SC General Manager, "Football is a practical thing in all climes, you will agree with me that it's a normal routine that at the end of every football season, all positively driven clubs will take time to access the depth of their squad.
"They look at the Key Performance Indexes (KPI) of all their players during the football calendar, those found to have recorded good KPIs will be asked to stay and begin preparations for the new season while those considered as surplus requirements would be asked to leave or rather placed on the transfer market.
"The Oluyole Warriors management did no wrong when it asked the coaching crew to undertake such process.
" I can authoritatively confirm to you that the said player was not dropped, the list of players dropped has not been published. The few that left the club are only those who came forward for their release papers.
People should learn how to separate sports from politics.
"It's negative for critics using Bloggers to now conclude that it was a witch hunt on the said player, then quoting that after a big wig in the state had personal issues with the Governor, so the player became the victim of the fall-out.
"How would the Governor who works round the clock every day be keeping tabs with numerous developmental projects in the nooks and crannies of Oyo State be more interested about Shooting Stars retaining or dropping a player.
"That statement is fallacious and whoever was quoted to have said so is been petty and childish. It's not as if Governor Seyi Makinde (GSM) is playing politics with the club and never has he done.
" Shooting Stars remains a sports project of Oyo State Government and funded from taxes got from the good people of the state who are passionate and die-hard supporters of the club."