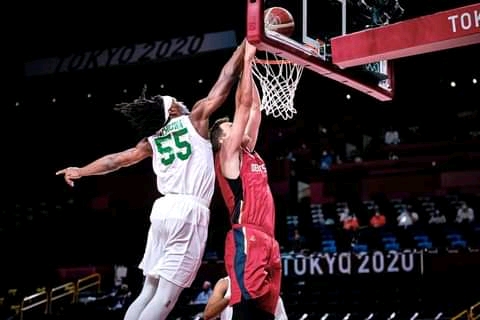 It is not looking bright for team Nigeria in Tokyo as the Nigeria's Male Basketball Team, D'Tigers suffered their second defeat to Germany by 92-99 points at the ongoing Tokyo 2020 Olympics games, Owosports.com.ng reports.
The D'Tigers prior to the tournament at Japan, pulled off some level of wins against the US and Argentina before been eviscerated by Australia with a 30+ points difference, but those were test games. Those wins brought so much joy, angst and astronomical optimism that the D'Tigers were now mature enough to challenge the very best in the business on the global stage, and in a humongous tournament as the Olympics. And as other Nigeria's contingents were failing the nation somewhat by not getting over the lines in the other games, Nigerians were patient and waiting for the D'Tigers to come whet their appetite.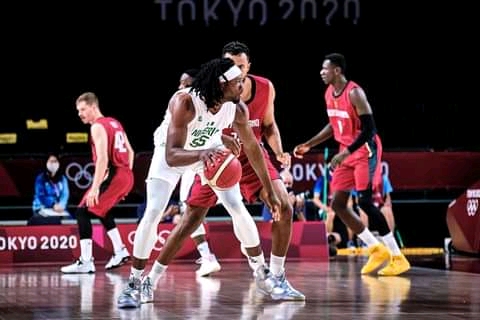 Sadly, after their campaign began on a catastrophic note, giving that Australia that beat them in the test game, repeated same feat yet again and when it mattered the most. The Aussies took them to the cleaners 84 to 65 to stampede their dominance and stoutness, the next encounter against the Germans became sacrosanct than not.
The D'Tigers looked set to grab their first win in the tournament against Germany via the level of intensity and urgency in the way they ended the first Quarter, trailing by 3 points. Mike Brown's charges took over the second quarter, running out 29-26, and by half time it stood in an equilibrium of 50 – 50. However, errors, so much fouls committed, and as well profligacy when chances come begging left the Germans a foray back in after the D'Tigers led by almost 10points, and by the end of the third quarter, both teams were tied 24-24, leaving the overall score level at 74-74. Astute and sedulous defending by the Germans led by Lo, kept the Nigerians at bay and rendered their attack null and void, whilst on the other end, series of onslaught by and by which produced 25 points against the D'Tigers' 18 ensured there wasn't any late drama in the offing for the Nigerians at the Court, including the millions at home whose eyes were fixated on their screens, and the wait continues.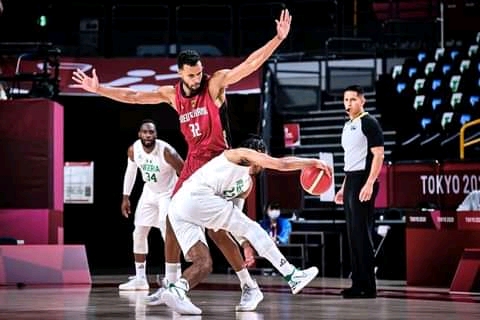 The result cannot by any stretch of imagination be regarded as favourable. However, the D'Tigers gave their best shots, possibly wasn't enough to overpower a much more defensively disciplined, attacking flair-oriented and sleight of hands the Germans brought to the fray.