The Confederation of African Football (CAF) has accepted another request from the Liberia Football Association (LFA) to carry out an independent stadium re-inspection visit to reassess and verify the current status of the Samuel Kanyon Doe Sports Complex ahead of Match Day 5 & 6 of FIFA World Cup Qatar 2022 African Qualifiers scheduled for November.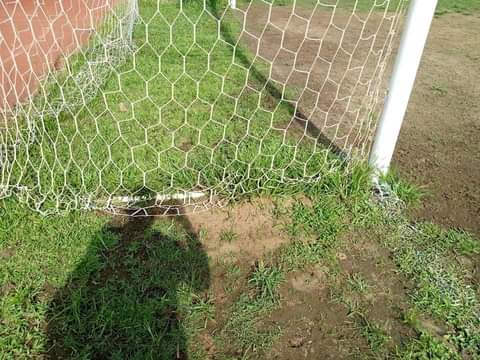 The re-inspection visit was initially scheduled for 12-13 September, but the LFA requested it to be cancelled following the Ministry of Sports honest communication to it (LFA) that the SKD playing pitch, which particularly was the subject of rejection during CAF's previous ''Inspection visits'' wasn't ready.
The new re-inspection visit by CAF will take place between 15-17 October after which a final decision will be taken by the African football governing body regarding the approval of the stadium for Liberia's World Cup Group C home matches with Nigeria and CAR.
CAF Stadium Inspector Ivan Bayige Kintu of Uganda is assigned with the task of the three-day inspection and will be in Monrovia on Friday, 15 October after a stop in Nigeria for similar purpose.
Below are graphics of the SKD, before and after following works done on the pitch by the Ministry of Youth & Sports ahead of Ivan Bayige Kintu's Friday visit of the facility.