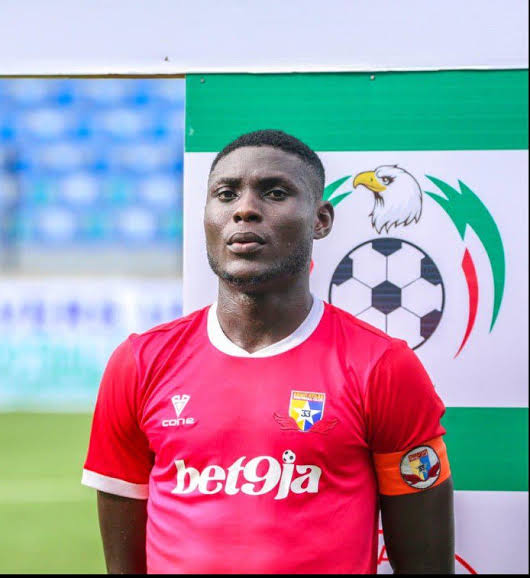 It was all joy, excitement and jubilation from Remo Stars Captain Nduka Junior after his team beat Bendel Insurance 1-0 on the final day of the Nigeria premier league (NPL) championship playoff to secure one of the CAF champions league ticket after they finished second behind champions Enyimba, Owosports.com.ng reports.
The skipper of the Sky Blue club expressed his excitement to return to the continent for the second time in a role this time to the bigger stage the CAF champions league. He further added that he believed it was going to happen and he never doubted his team.
"I'm excited coming back to the continent. It is a thing of joy and something to celebrate, we've really worked hard for it due to consistency which is very important you know there are two categories of players a player with a moment and a player with consistency".
"We knew it was going to happen we knew we were going to pick a ticket from the three slots there was never no doubt about it, I believed in my team". He concluded.
Remo Stars in their last outing in the continent were knocked out by AS FAR Rabat of Morocco in the preliminary round of the CAF confederation cup they would however be looking to surpass the first round this time.