Captain of Enyimba FC, John Noble believes they stand a good chance against Libyan side Al-Ahly Benghazi when both sides clash in the first preliminary round of the CAF Champions League, Owosports.com.ng reports.
The People's Elephants who returned to the continent after missing out last season have been drawn against Al-Ahly Benghazi of Libya in the first preliminary round of the CAF champions league.
Speaking exclusively with www.owosports.com.ng, The shot stopper said the Libyan side is a team they've played against in the same competition in 2021 and they have a clue of how they play and believe that would give them a chance against the North Africans.
"It is a tough one but this is a team Enyimba has played against two seasons ago in the same competition and I think we have a clue about how they play, we played them home and away though it wasn't an easy game but then we were able to come out with a good results and I strongly believe that with the spirit we have in camp knowing too well that last season we didn't participate in this competition so we are going to put in our best to make sure we get the needed results for Enyimba and for Nigeria aswell", He said.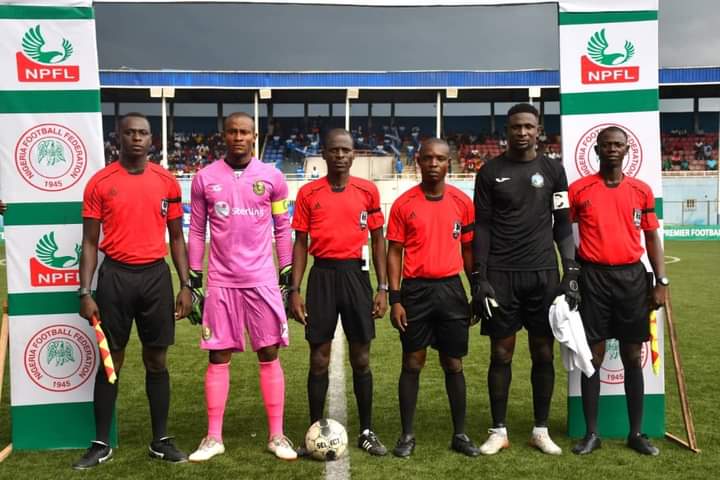 When asked on the possibility of The People's Elephants winning the trophy for a record third time; He said.
"It is very much possible for us to lift the trophy, We have some new players in the team and we know how the champions league is being played. So we are working on ourselves to see what we can do, we are not just going to the continent to represent but we are going there to make a name aswell so I am believing that this time it is going to be a different ball game all together and Enyimba FC will go out there to make Nigerian proud", He added.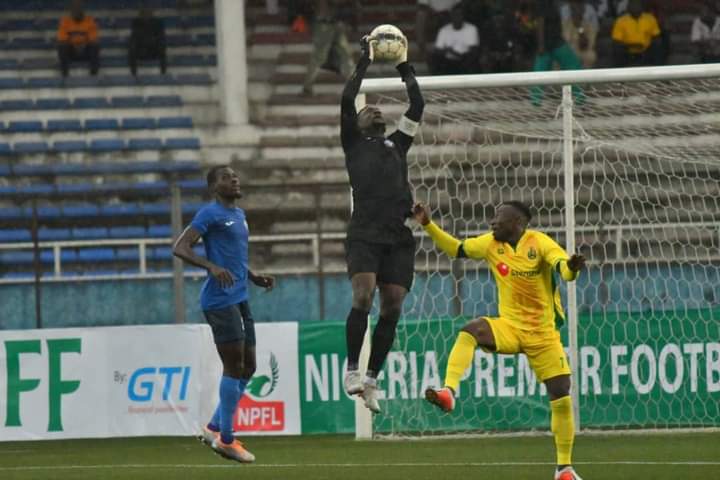 In their previous encounter in the Confederation Cup, Enyimba and Al-Ahly Benghazi engaged in a closely contested battle. Enyimba managed to secure a hard-fought 2-1 victory in their home leg at the Aba International Stadium. However, in the away leg, Al-Ahly Benghazi turned the tables on Enyimba, clinching a 1-0 victory to keep their hopes alive.
With both teams having experienced the intensity of their previous encounter, they are well aware of each other's strengths and weaknesses. The upcoming Champions League edition offers them a chance to renew their rivalry and seek redemption or further extend their superiority.
Al-Ahly Benghazi will have the advantage of hosting the first leg of the fixture during the weekend of 18- 20 August.
The Super Eagles goalkeeper who has also been rumoured to be linked with a move away from Enyimba with Tanzania the likely destination. Reacting to this speculation he said there are club's knocking but nothing concrete yet adding that he still remains the Captain of Enyimba and that he still wants to remain with the club.
"I have a couple of club's that have approached me two club's from Tanzania and we are trying to see if we can get something positive but for now I am still with Enyimba I still want to be with Enyimba but if anything comes up who knows I am might move but for now I am with Enyimba", He concluded.