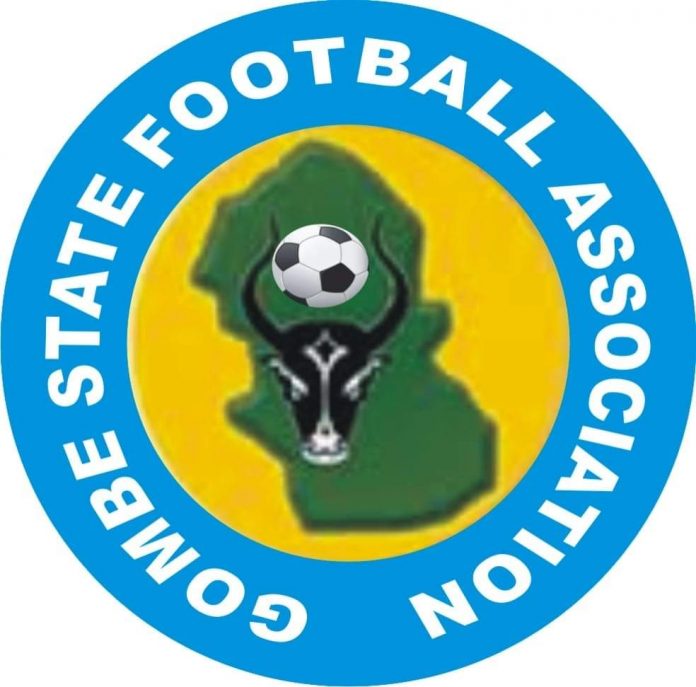 The Chairman, Gombe State Football Association Mr. Filibus Yakubu Sarma has congratulated all Gombe State Football teams that participated in the just concluded regular season of various domestic leagues.
The Chairman who has overseen an improvement in footballing activities in the state said Gombe State football family is proud of what these clubs have achieved this year "I will like to congratulate the Gombe state football family for what we have achieved together so far, especially this year. I am proud of what Gombe United and Doma United have done in the Nigeria Premier Football League this season. They played in an abridge league that is difficult to play but kudos to them all for sustaining their NPFL statuses. As we all saw, Doma United almost picked the Super Six playoff spot but all the same, we are proud of what they did. I am hopeful, that next season will be better for the two clubs as football lovers in the state will continue to enjoy the NPFL."
He further praises the effort of other clubs like police marchine HQ FC who played in the NNL. "We may not get what we want out of the season but being there is also an achievement. I will also like to say kudos to our clubs that played in the Nationwide League One; Yarmalight, Zaki Mai Riga, Prudential Sports, Super Pillars, Gombe Warriors, Flash Flamingos who did a very good job. Also not forgetting those in the NLO II like Bare United, Yamaltu United, Gombe Lions, Balanga United, Pantami Warriors and Dukku United; these teams will be participating in the league in June."
"Despite some leadership distractions, the state league 1 & 2 with over 90 teams have also kick -off, I wish all participating teams a hitch free season and looking forward to one of them gaining promotion this year after the Nlo play-offs. I am proud of what we have achieved together and hopefully, we can do more. Believe me, all these wouldn't had been possible without each other's support and I am hopeful that we can still achieve more together."
He further said "I believe we have achieved a lot as a body alongside my executive and that achievement is glaring, so I am sure of victory in the coming election. We have set out plans of what we intend to do and trust me, when we return, you will testify to everything we are going to do."
The Chairman also took his time to thank the football family for their continuous support which he says has helped the FA executive to achieve what they have achieved together "I wish to thank all football stakeholders in the state, by extension the football family, we are grateful for your supports through the last four years, without your supports, we wouldn't have done what we have done. Our work is not yet done because I believe if reelected, there is so much we can still achieve together."
Mr. Sarma who came into office in 2019 election, will hope to be reelected in the next elective congress which is coming up on Saturday 10th June 2023 in Kaltungo LGA.