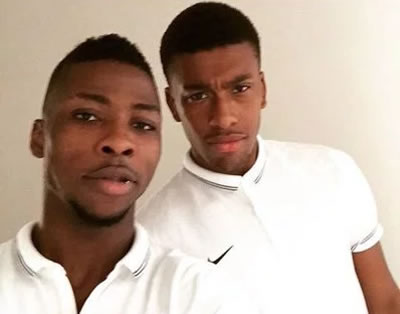 Nigeria Super Eagles duo of Alex Iwobi and striker Kelechi Iheanacho has won the player of the season award at their respective clubs,Owosports.com.ng reports.
Alex Iwobi was named the Everton's Players' Player of the season haven been voted by his teammates for his influential campaign which saw them surviving the drop by a whisker.
Iwobi played in different positions throughout the season and scored two goals, and eight assists, which was the highest in the club.
This is the first time Iwobi has won the award since he joined Everton in 2019.
Everton narrowly avoided relegation after winning 1-0 against Bournemouth on the final day of the season.
Despite starting just 13 games in all competitions where he managed a combined 13 goals and assists to the club, Kelechi Iheanacho was rewarded for his impressive performance and was voted the Leicester City player of the season award by the fans.
Sadly his contribution couldn't help Leicester City survive as they suffered relegation on the last day despite their 2-1 win over Westharm United.