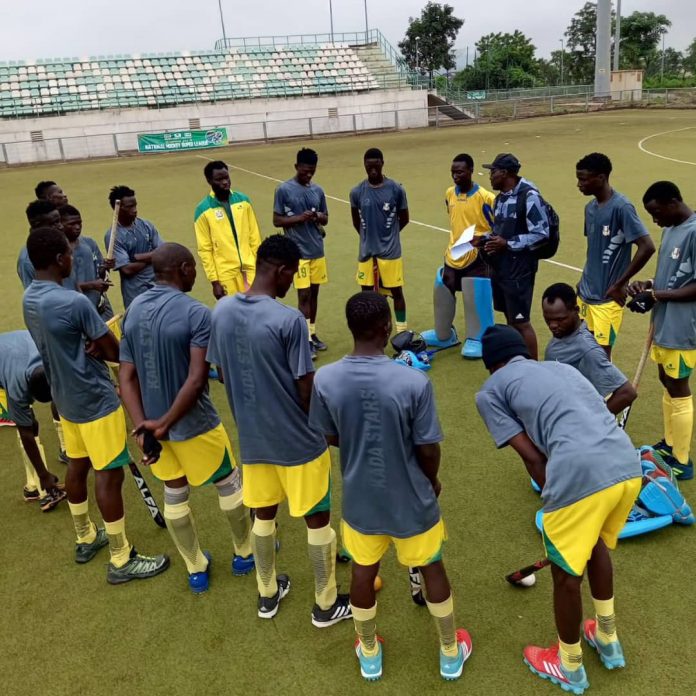 By: Ademola Fagbemi
Kada Stars of Kaduna on Friday defeated Delta Force 2-1 to book their place in the final of the ongoing National Hockey Federation (NHF) Super League in Abuja.
It has been an exciting runs for the Kaduna base team following their unbeaten run in the tournament having gone victorious in their matches played.
In the second semi final game, Police Machines also beat Yobe Deserts 4-1 to set the tie against their arch rival.
The victory for both teams means they have to face each other for the second consecutive finals.
Kada Stars defeated Police Machines 2-1 in the previous final of the tournament as both teams look set to represent the nation at the Africa Cup of Clubs Championship (ACCC) billed to kick off later in the year in Malawi.
In the female category, Kada Queens defeated Yobe Deserts Queens 3-0 while Delta Queens managed to beat Plateau Queens 1-0.