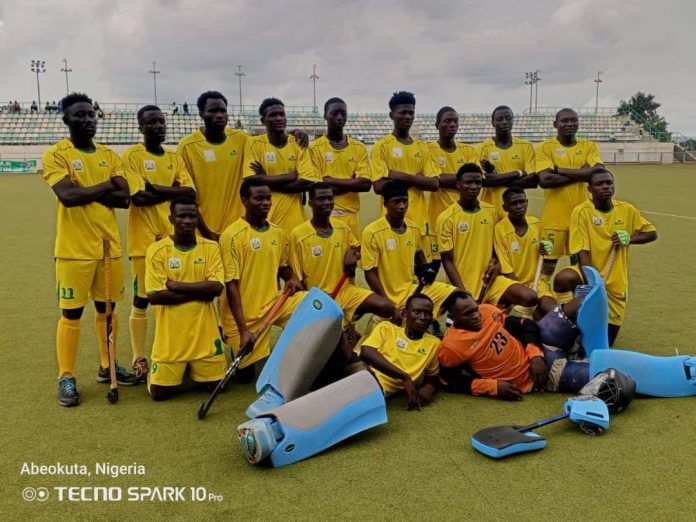 By Ademola Fagbemi
Kada Stars of Kaduna have emerged winner of the 2023 National Hockey Super League after coming from a goal down to beat their arch rival, Police Machines 4-2 in Abuja.
The match which was billed to fans expectations witness lots of actions from both teams at the National Hockey Pitch of Moshood Abiola stadium.
Police Machines with the hope of avenge last year defeat got into the game with a superb goal from Sunday Godwin.
Kish Victor did not allow the celebration to stay longer as he leveled the scoreboard in less than 2 minutes.
The second quarter of the encounter favoured the defending champion as Samaila James scored a brace to give Kaduna base team hope of retaining the title.
Police Machines gave all in order to restore the parity as early as the kick off of third quarter with Sunday brothers, Emmanuel and Godwin put pressure on the opponent, kano defence succumb to the pressure as Emmanuel put one back to make it 3-2.
It was not longer after the resumption of fourth quarter for the Kada to extend their lead back to 2 goals margin by Peter John.
It has been reported that both teams will represent Nigeria at the Africa Cup of Clubs Championship (ACCC) billed to kick off in Malawi later in the year.
In the female category, Kada Queens defeated Delta Queens to clinch the title.