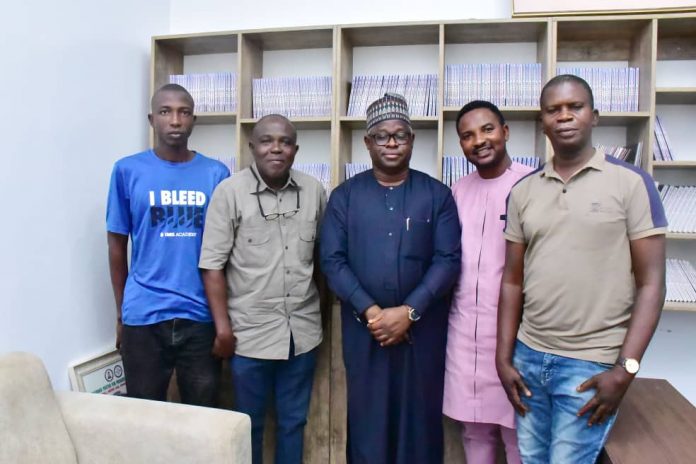 The Senator representing Kwara North Senatorial District in the National Assembly, Sadiq Umar said the next four years of his tenure will be exclusively focused on Youth and Sports Development.
Senator Umar made the statement during a crucial meeting with Executives of Sports Writers Association (SWAN), Kwara State Chapter over sports development projects in Ilorin.
The Federal Lawmaker said, "It is a no brainer that the youths are the future of this country and if you don't develop and support them, if you don't fill in the passion with something, they will be derailed.
"One of my key agenda as senator in the next four years is Youths and Sports Development.
"I will be paying more attention to sporting activities. I am talking about sporting activities that can attract our teeming youths and engage their energy for productive purposes. So watch out for our programs in the days ahead," the senator said.
The Chairman Senate Committee on Trade and Investment expressed worries over poor attention paid to sports development in the country.
According to him, it is also sad that lawmakers cannot do much to influence the choice of who becomes Minister of Sports.
He described the situation as quite disappointing.
"As members of the National Assembly, we do not have power to decide for the president on whom to appoint as minister into the sports ministry.
"When the president appoints ministers, of course you know we don't even have a list of their portfolios. If not, we will be looking at their assigned portfolios, your experience, your passion and qualifications," he said.
He expressed regret over poor development in sports on account of this reason over the years.
"We need people in that office who are not only qualified, experienced but also they must have passion in sports and youth development".