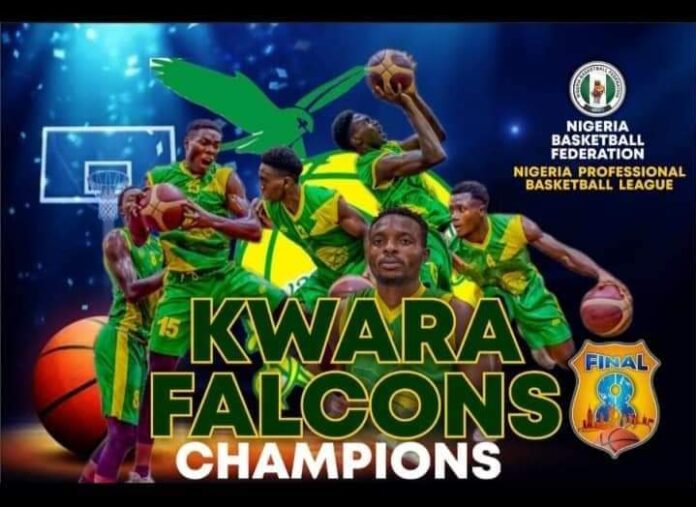 The Kwara Falcons dotted their name to history books when they became the second team to qualify for the basketball Africa league following their victory against Nigeria Custom in a game that ended 78 – 53 at the Indoor Sport Hall of the National Stadium, Surulere.
Coach Baba Side led from start to finish, gaining all Territory against a customs side that had earlier outscored them during the conference games.
Six Falcon players contributed double digits, all led by Victor Eze 17pts, 5 rebounds followed by Toalni Buhari 16pts, 4 rebounds, 6 assist.
The four of J.Kareem, Victor Mohammed, Ezekie Adeyanju and Samuel Dada poured 13, 12, 10 & 10 points respectively on the way to victory.
Falcons stretch a seven point lead at the first quarter to 13 at the break which was extended to 14 at the end of the third quarter before a 12 – 0 scoring run increases the lead to 25 at the end of the game.
Coach Baba Jubril expressed joy and delightment after the game and commended his wards for achieving the extraordinary feat of making a landmark history by becoming the second Nigeria Club side to qualify for Basketball Africa League.
He appreciated the kwara state sport commission and the state government for its unwavering committments and assured on the team readiness to start preparations for the Africa League.