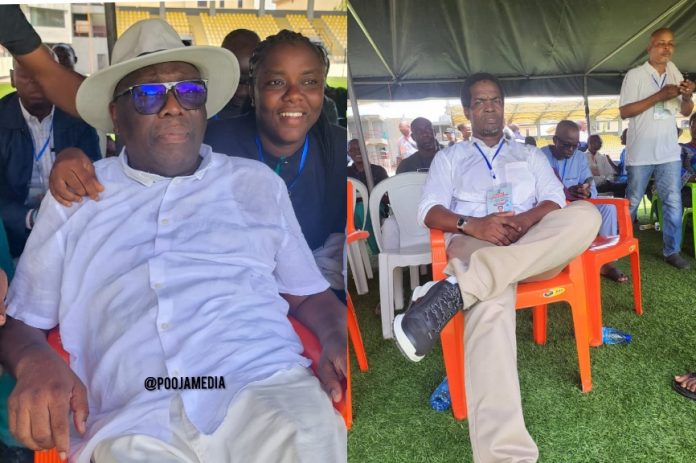 It's a new dawn in Lagos as Fouad Oki emerged winner of the Lagos State Football Association Chairman in the elective congress held on Wednesday, Owosports.com.ng reports.
Oki was declared the winner after defeating the incumbent Vice Chairman and former President Nigeria Football Referees Association (NRA) Tade Azeez in the election conducted at the Mobolaji Johnson Arena.
The former secretary of the All Progressive Congress Lagos state chapter Fouad Oki earned a landscape victory over the incumbent vice Chairman Tade Azeez after he pulled 13 votes to 1 to replace former Chairman, Seyi Akinwumi, who had ruled the FA for 12 years.
In the Vice Chairman position, 36 Lions' proprietor, Liameed Gafar, was victorious as he came out 10-4 winner against another board member of the outgoing board, Dotun Coker.
The incumbent member on the board, Yemisi Cole, returned for another term after her opponent, Kemi Ogunfuwa, decided to step down.