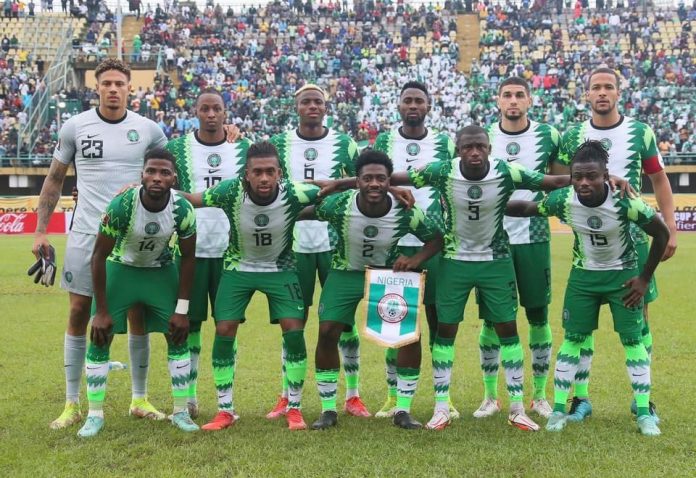 By Biodun Alabi
Central Africa Republic don't have to sweat for any football aspiration anymore. They got one already, they beat Nigeria in LAGOS!. In the running global football history, this is a feat for which they should be handed the WORLD CUP.
If they go ahead to declare a public holiday for this, it's an emotion that worths expression
for they may not have a more fitting national joyous occasion in the history of their existence.
A few days ago, a member of the Nigeria Eagles class of 1994, Victor Ikpeba, noted that the current generation of the team is bereft of creativity. I defended him on a television programme, but someone who watched the programme, called after to accuse me of being unfair.
There's no medal for me to be critical of the current Eagles generation or for splashing them plaudits. The sad thing for me is that I belong to a generation of Nigerians who had seen some of the best of Nigerian football on television and inside stadiums.
I was old enough from mid 1980s to see matches at the old Asero stadium in Abeokuta, Liberty stadium in Ibadan,the Lagos national stadium, and on many occasions, outside the country.
That was a generation of national team actors who defined games by themselves, who interpreted coaches' instructions with their inner direction . By this, they made many average coaches heroes.
I have read comments about the Eagles' loss to C.A.R being put on the shoulders of coach Gernot Rohr. As much as I note this, I equally argue strongly that the Eagles of today have no class.I don't see their character. They are tragically unreliable.
In football, there are bad days, but when bad days begin to dent a fine history and pedigree of a team, the need to declare a STATE OF EMERGENCY becomes imperative.
In recent history, the Eagles have had scandalous outings. A two nil loss to Madagascar at the last AFCON, a 4-4 home draw against Sierra Leone and yesterday's disgrace against one of Africa's minnows, Central Africa Republic. Even my 11 year-old son was shocked. I couldn't provide him explanations.
But to blame entirely the current Eagles generation for this shame is to scratch the issue. Many of them don't deserve to be in the team, but they didn't force themselves in.
The story of today's Eagles adequately explains the trajectory of Nigerian football in the hands of government and occupiers of the federation house over the years.
It is more saddening that the current NFF acts as though nothing is wrong. Their arrogance against admitting to a collateral disaster Nigerian football has become is nauseating.
It has never been this bad.
Even with a resounding win in the reverse leg in Cameroon, the blot has been etched. More of this experience will come if the real issues are still being glossed over.